この内容を日本語で見る

This summer, take a trip to Tohoku's wonderland: Oshima!
A 25 minute ferry ride from Kesennuma Port takes you an island paradise famed for pristine beaches and breathtaking ocean views.
Spend time reconnecting with the ocean.
Build a treehouse together with friends and family.
Take a summer vacation to rediscover your inner kid.

A relaxing 25-minute boat ride from Kesennuma Port will take you Oshima, where your ride will be waiting for you. (You can leave your car parked in the free tourist parking lot in the port).
After arriving at your island home, Ryokan Tsubakiso, you'll be treated to a barbecue of fresh seafood and Kesennuma Horumon.
Stand-up Paddle (SUP) your way along Oshima's beautiful coastline. This activity is fit for people of all experience levels, so beginners don't fear! You'll have a pro instructor guiding you all the way.
Tohoku Treehouse Tourism Association is a group of builders and artists who never quite grew up. They're working on building 100 treehouses all throughout Tohoku. For this tour they'll be leading a "3-hour Treehouse Workshop."
For dinner, allow us to treat you to a little bit of island luxury: a multi-course meal prepared from the catch of the day. You'll see why our food culture in Kesennuma is our pride.
Oshima is consistently named as one of the best places for stargazing in Japan. Join us on a stargazing tour and dream of worlds beyond this one.

The schedule for Day 2 is totally up to you! Maybe you'd like to spend more time at the beach, or go on a coastal hike. After lunch, it's time to head back to Kesennuma Port!

8/15
(Wed)

【Kesennuma Ferry Terminal】10:30⇒⇒⇒⇒⇒【Ryokan Tsubakiso】
Lunch⇒⇒⇒⇒⇒【SUP】(120 min)⇒⇒⇒⇒⇒【Treehouse Workshop】(180 min) ⇒⇒⇒⇒⇒【Ryokan Tsubakiso】(Dinner)⇒⇒⇒⇒⇒【Oshima Stargazing Tour】(~21:00)

8/16
(Thurs)

【Ryokan Tsubakiso】Breakfast(8:30)⇒⇒⇒⇒⇒【Free】(180分)⇒⇒⇒⇒⇒ Lunch(75 min)⇒⇒⇒⇒⇒【Kesennuma Ferry Terminal】(~14:00)
※If you come by car, you can leave your vehicle parked in the Oshima Tourist Parking Lot (Free)View Parking Lot Map
Date

8/15(Wed)2 days, 1 night

Tour Capacity

15 people max, 5 people min

Deadline to apply

8/12 (Sun)

Adult35,000円(tax incl.)
Child28,000円(tax incl.)
Includes all tours and meals
Ryokan Tsubakiso

Island Ryokan located on Oshima's beautiful Kodanohama Beach. Spectacular ocean views, fresh seafood and service that can't be beat. Welcome home! ※This will be a shared room
Accomodation

Ryokan Tsubakiso

Facilities

4 rooms with bath/toilet、refrigerator, TV, A/C

Address

〒988-0621
Miyagi-ken, Kesennuma-shi, Nagasaki 81-1

TEL

0226-28-2366

HP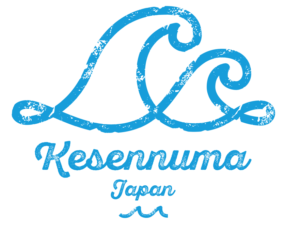 Kesennuma Tourism and Convention Bureau
Nishant-kck@k-macs.ne.jp
7-13 Uoichibamae, Kesennuma, Miyagi Prefecture 988-0037
TEL 0226-22-4560<Cancellation Fees>
○ 20 days ~ 8 days before tour start, 20% of total tour fees
○ 7 days ~ 2 days before tour start, 30% of total tour fees
○ Day before tour start, 40% of total tour fees
○ Day of tour, 50% of total tour fees
○ No show, no contact, 100% of tour fees